Perfect residential steel Sections
Hadham Construction Ltd. specialises in the manufacture, design and assembly of the HadHouse light weight steel frames and structures system.
Our production is focused on using the latest in advanced and proven solutions for light steel structures. Construction using cold rolled steel sections, whether for residential or for commercial buildings, is hugely time and cost saving compared to traditional buildings systems. Whether it is the internal skin of a cavity wall or the entire insulated wall structure, light weight steel will save you time, money and:
 – Has a quicker and more accurate performance
– Has greater solidarity and strength
– Has a very versatile use
– Can be used to obtain easy repeatability and consistent modularity
If you would like us to quote for your next job, please don't hesitate to get in touch with us by either calling us or emailing us on the details at the bottom of the page and we would be happy to help. Whether it is simply the steel installation or managing the whole job from the groundworks through to completion, Hadham Construction Ltd has the expertise and experience to help.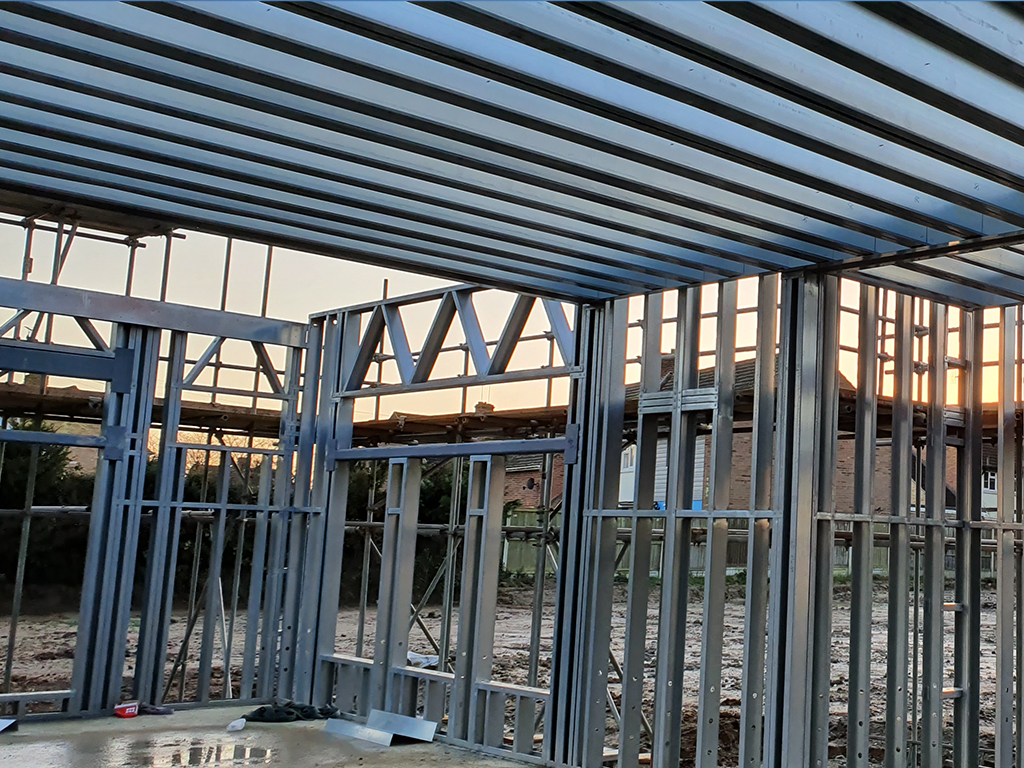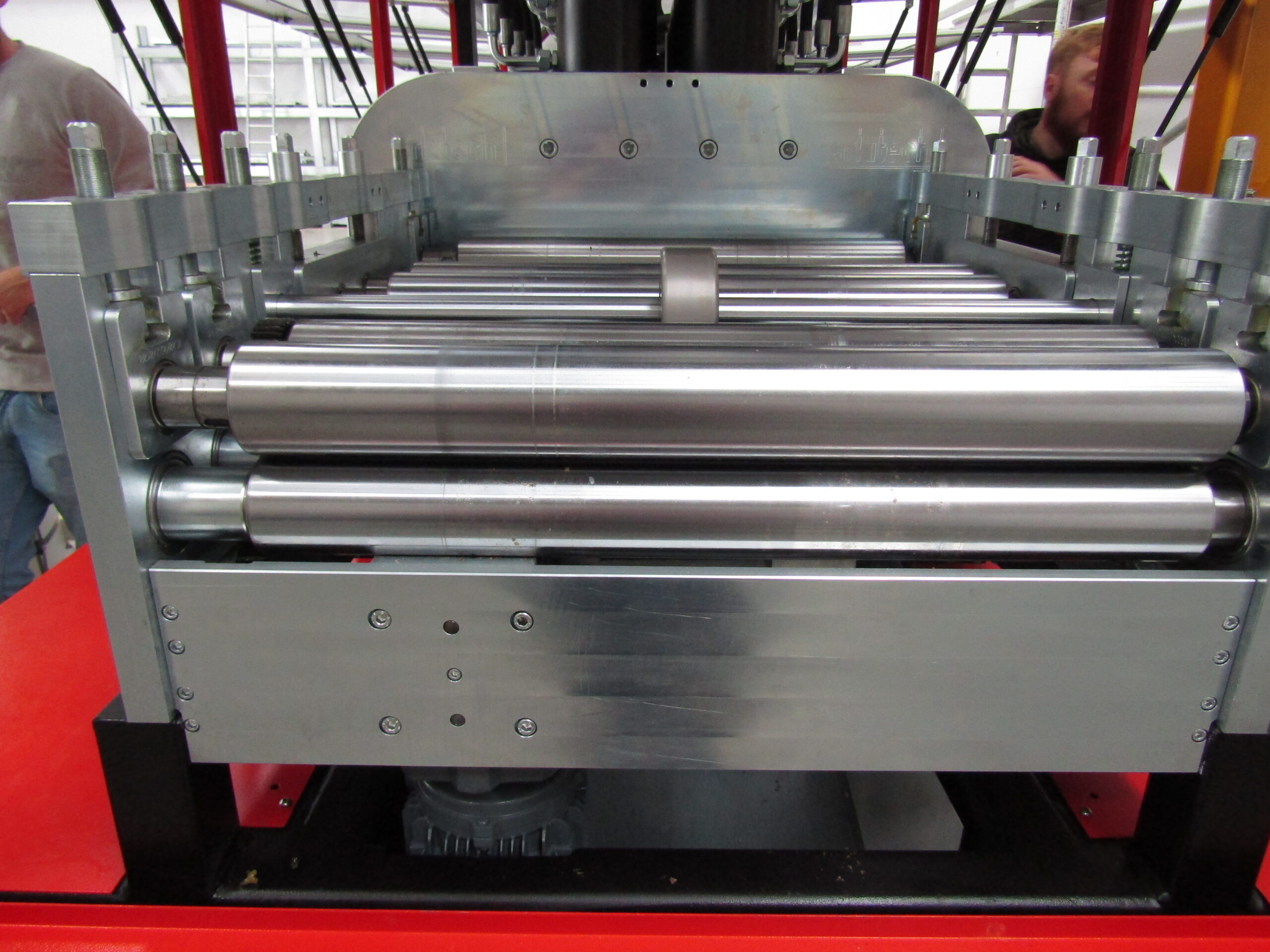 HadHouse precision manufacture all cold rolled sections from high grade galvanised sheet through CadFrame machines.
Only by utilising the latest Computer Aided Design and Computer Aided Manufacture can HadHouse produce the high quality structural steel sections to the accuracy and efficiency required to provide our customers with a truly revolutionary level of service.
The guaranteed steel supply, use of CadFrame technology and information technology on a European scale gives HadHouse clients a significant advantage in prompt, accurate, perfect delivery of all cold rolled framing and sections.
Through the combination of advanced design, engineering software and computer controlled manufacture we have a unique solution to the design, manufacture and installation of light steel structures.
The all round efficiency of the end product gives steel structures many unique benefits to the environment: Efficient use of materials, low waste, no site waste, low transport costs, longevity, durability and efficiency.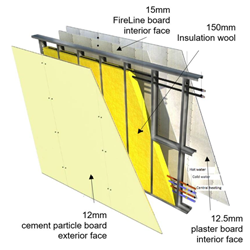 External walls
External wall buildups usually consisit of the following:
100mm Steel Frame filled with Rockwool insulation
Sterling board / Weather board / Cement Particle board
150mm Styrafoam board screwed directly to the steel
Primer
Plastic mesh
Render, brick slips or most other types of external coating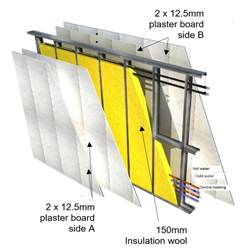 Internal Walls
Internal walls typically consists of:
75mm Steel Frame filled with Rockwool insulation
Sterling board
Plasterboard
Plaster
Our houses built to this specification can be any shape, colour and texture you require. They are so well insulated that they are very much more economic to run than modern buildings. This helps to achieve a fantastic 0.16 U Value, which is very low and can help achieve substantial savings in heating bills.
The structure is so robust that all internal space is available for use including the loft.
Address
Hadham Construction Limited,
Unit 9a,
Hadham Industrial Estate,
Little Hadham,
SG11 2DY
Hadham Construction Ltd.
HadFrame
Hadham Industrial Estates Ltd.
Hadham Brewing Co. Ltd.
Daria Wong Architects
Pure Structures